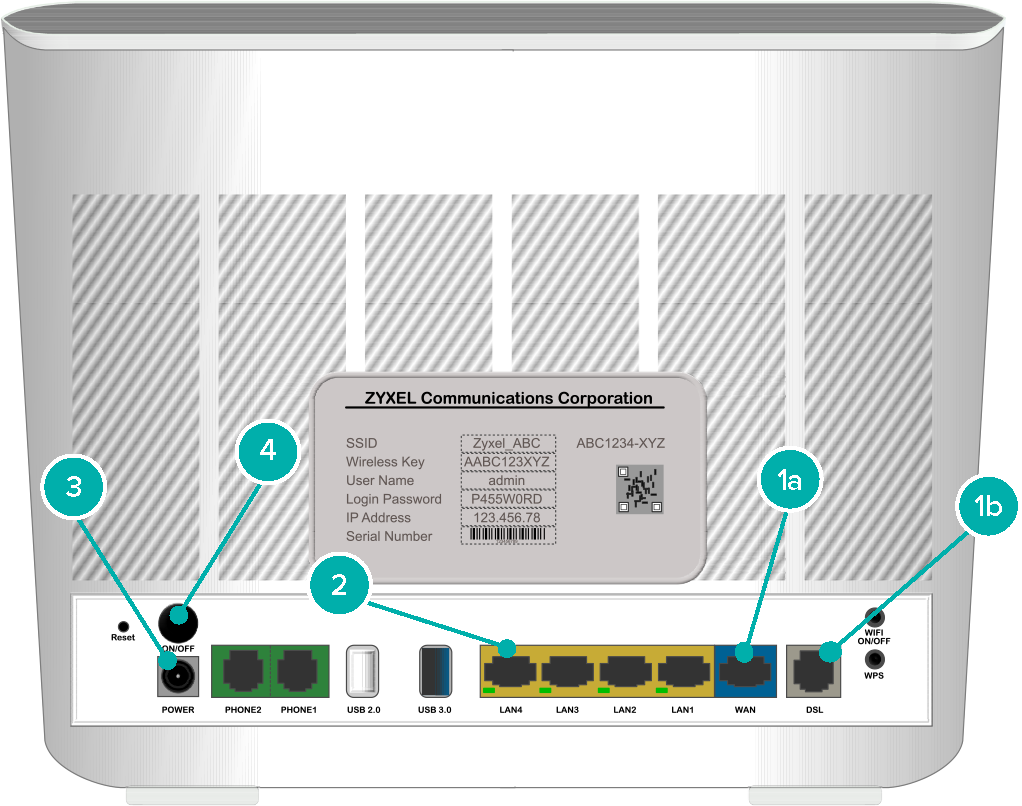 Full Fibre & Ultrafast connections
Plug one end of the Ethernet cable to the blue WAN port of the router 1a, the other end should connect to the ONT socket for fibre broadband or the Ethenet socket for your internet service.
For any device which connects directly to your router use an Ethernet cable and connect to one of the four yellow LAN ports 2.
Plug in power supply and connect to router 3.
Turn router power button on 4.
Check LEDs are lit green on the front.
(This may take a few minutes)
Wireless
Once the router has booted you can connect to your wireless network from any suitable device.
The network name and password are printed on the back of the router along with a QR code to auto-connect.
Download this Quick Start Guide